St.Peter Line ferry terminal (Old marine station), Saint-Petersburg
The St .Peters Line terminal is located on the square of Marine Glory (intersection of Bolshoy Prospekt and Nalichnaja street, map), you can get there by metro to the station "Primorskaya", then go to the Nalichaja street and take the bus No.690 or trolleybus No.10. This trolleybus comes from the city center, so I did not go down to the subway, sat on it at the Moscow station. This route took about forty minutes, but it is much more interesting - you can drive along Nevsky Prospekt, through the Palace bridge, University embankment, Bolshoy Prospekt.
Initially, the building was built as the management of the USSR's Baltic shipping company and at the same time served as a sea station for cruise ships, arriving in Leningrad, so it is better known as "Leningrad marine station" or "Old marine station". The construction was carried out in 1973-1983 by architect V. A. Sokhin. The walls of the station were lined with three-dimensional panels in the form of sails.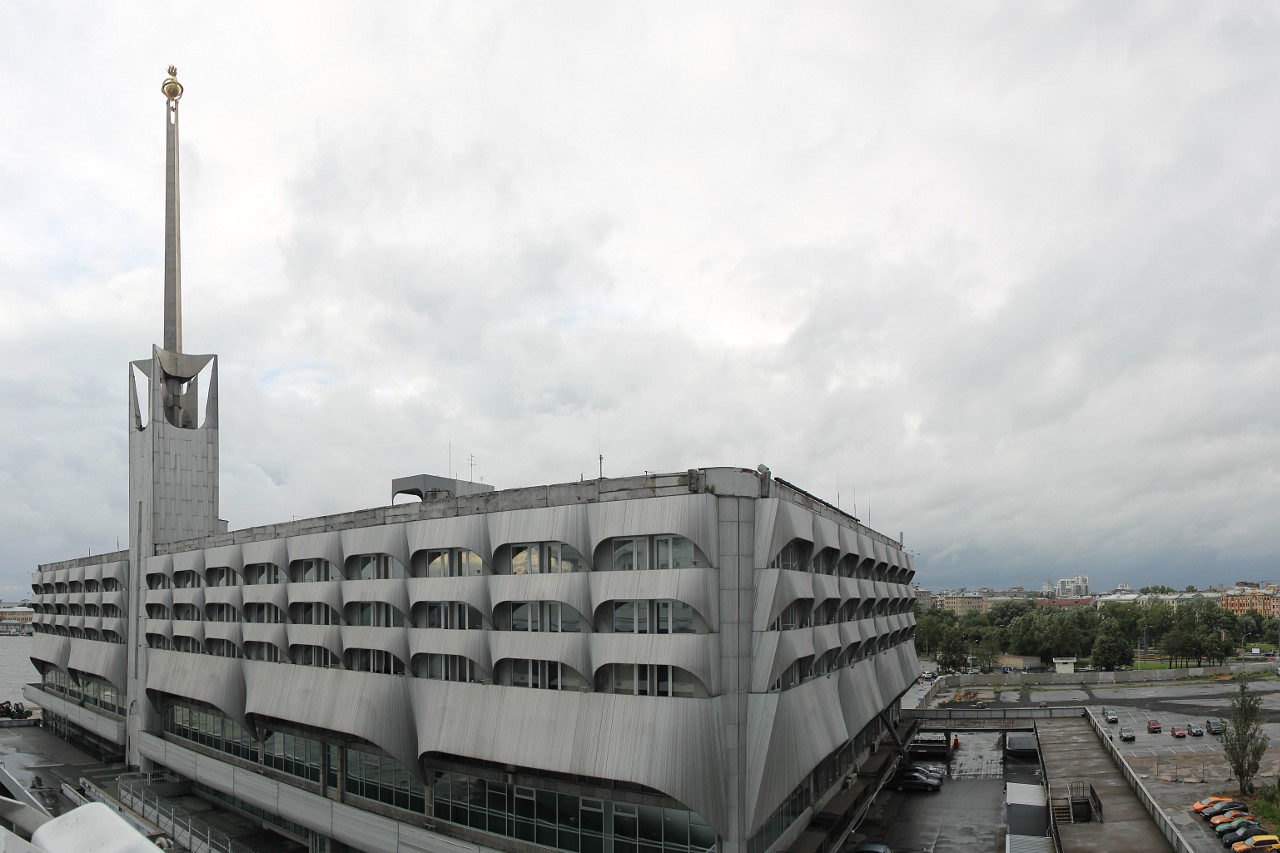 Tower with 78-meter titanium spire crowned with a gilded globe with a sailing ship at the top, reminiscent of the weather vane of the spire of St. Petersburg Admiralty.
At the Sea station there are five berths, cruise ships and ferries from Germany, Finland and Sweden arrived here. Also from 2003 to 2010 here moored the Georg Ots ferry, by St.Petersburg-Kaliningrad regular line. Over time, the size of cruise ships has increased greatly, and the Sea Channel, which connects the Marine station with the Finland Gulf, can not pass the court more than 200 meters in length. Therefore, in "The Sea Facade" program, a new cruise port was built, right on the shore of the Finland Gulf, and the terminal of the ferry company St.Peters Line was located in the old Marine station. Now, in addition to the ferry terminal, it houses locate the Polo Regatta Hotel, the conference center and shopping area.
To the left of the station from the side of the ferry overlooks the entrance to the Skipper Canal leading to the Galley Harbor. The canal and harbour was built in 1721-1723 years, by decree of Peter I. The Entrance of the canal guards adorn the halls "Cronspitz", it is the work of architect Trezzini in 1722. Initially, the buildings were wooden, in 1754 they were replaced by stone, retaining the same appearance. The works were led by architect M.A.Bashmakov. Behind the channel are visible standing in the new port cruise ships.
On the right is visible a part Opochinski Garden, Square of Marine Glory and pipe of "Vasileostrovskaja" power plant.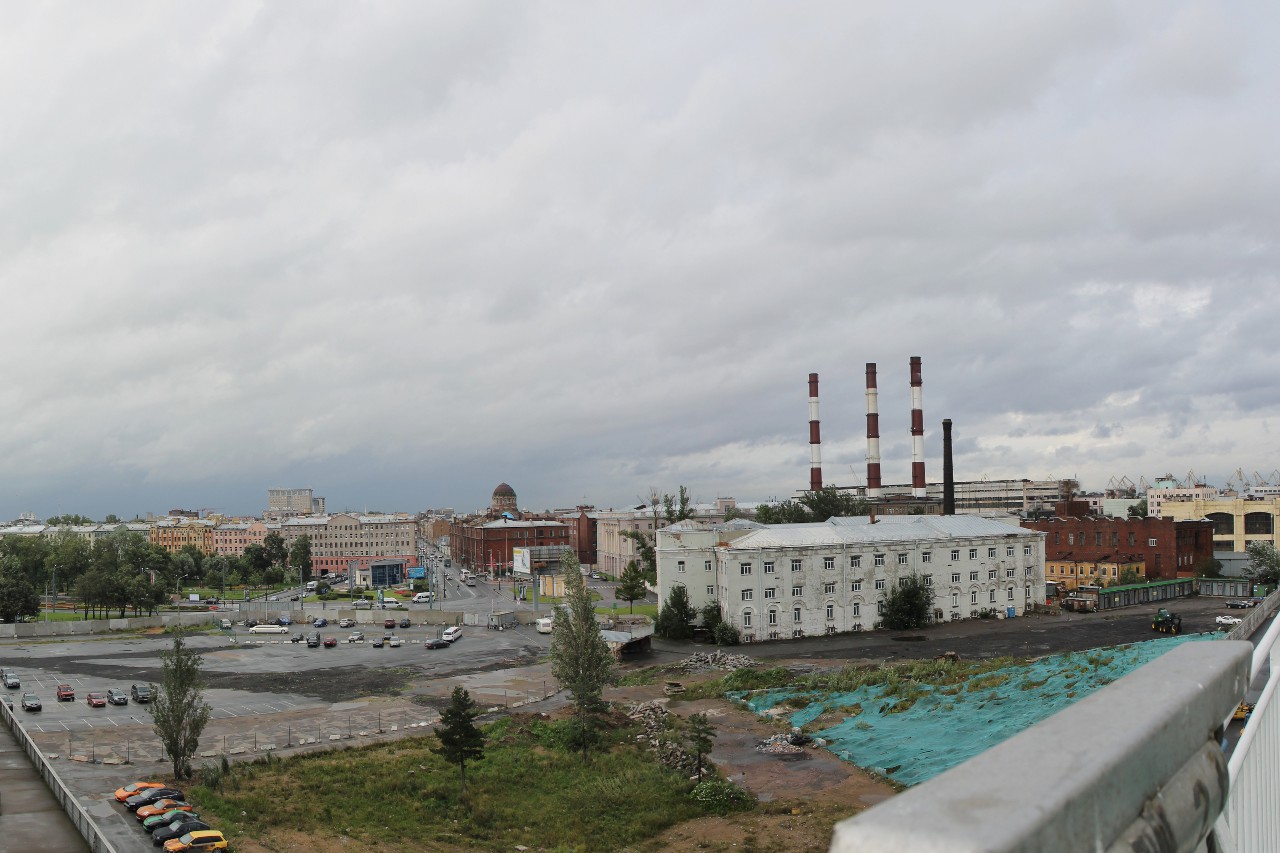 Behind the square begins Bolshoy Prospekt ("Large Avenue"). Red buildings is Deryabin (or Novomorsky) barracks, where in 1925 was opened a training detachment of submariners. Behind them is the main dome of the church of Forgiving Icon of Our Lady.