Scandinavia, August 2013
I planned to visit Scandinavia long ago, after the first transit through Finland and Sweden, when I went to Paris from St. Petreburg in autumn 2010. But somehow everything did not work out and all the interesting programs began in Moscow, which for me was not very convenient. To go first to the capital, then by night train to the second capital, where at 6 am to change into a bus, then hang out half a day on the border with Finland-all this somehow killed the desire. He began to plan an independent trip, as has already gained some experience of "wild" tourism, made a route, figured out the transport, but when it came to finding suitable hotels, this venture had to leave because of the completely ruinous prices in Sweden and Norway. Fortunately, the operator of Turtrans-voyage organized a new route, with a ferry from St. Petersburg, convenient in all respects, and in mid-August 2013, my old dream finally came true.
Travel itinerary: 1.St. Petersburg, 2.Helsinki, 3.Turku, 4.Stockholm, 5.Uppsala, 6.Idre, 7.Røros, 8.Trondheim, 9.Moldle, 10.Geiranger, 11.Briksdalsbreen, 12.Fjærland, 13.Nigardsbreen, 14.Oppheimsvatnet lake, 15.Bergen, 16. Hardangerfjord and Steinstø, 17.Haugesund and Avaldsnes, 18.Røldal, 19.Vinje Mountains, 20.Oslo, 21.Copenhagen, 22.Frederiksborg, 23.Kronborg, 24.Vättern lake.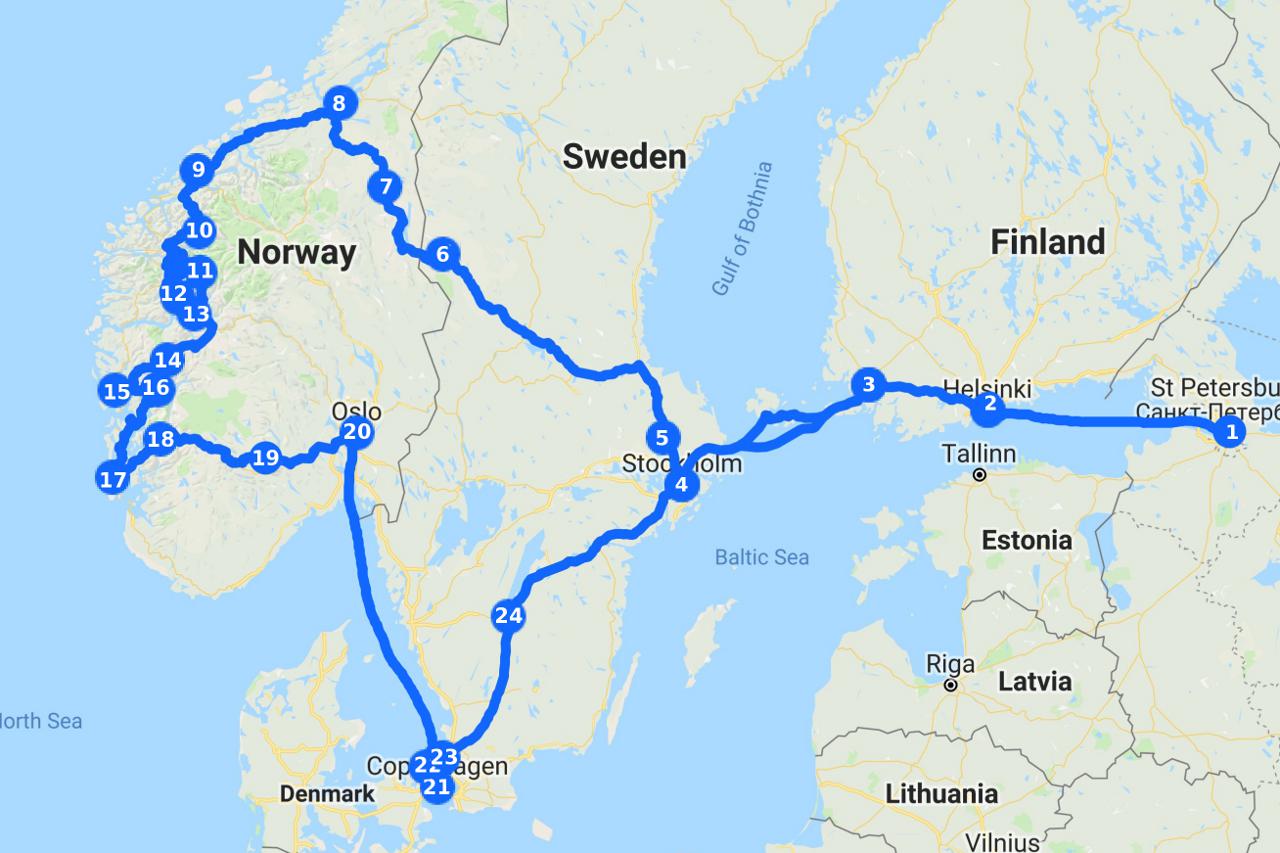 Arriving in Pulkovo airport, and getting on the bus to Moskovsky prospect, I'm on the subway headed to Vosstaniya square, Stockmann Department store to buy Canon EF 24/2.8 IS lens. We have in the Urals, they are more expensive, because pre-selected store where you can drop in without spending much time. Having found a new photo accessory, I went to Vasilievsky island, to the terminal of the ferry company St. Peter Line, to meet the group and boardding the ferry to Helsinki.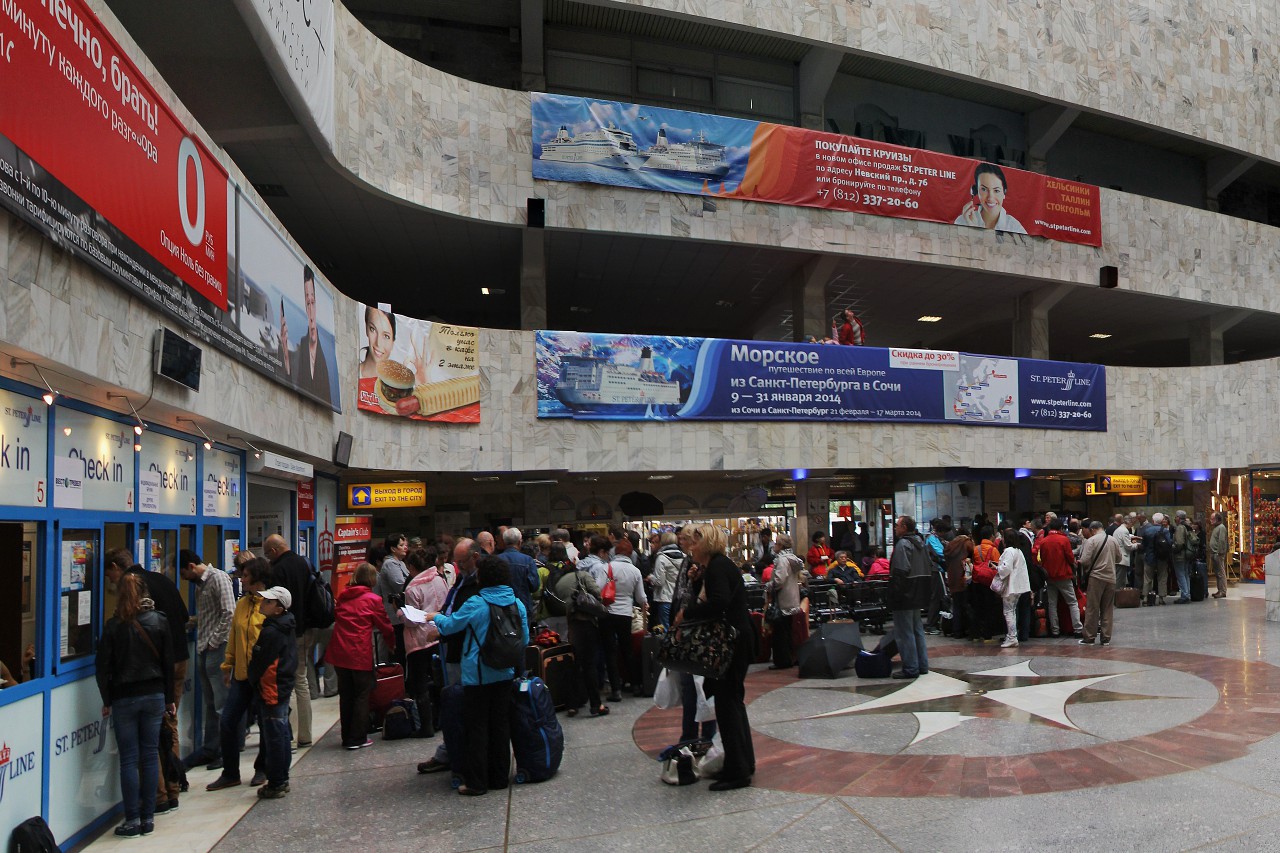 When the group was assembled, our guide Marina went through all the check-in and gave us boarding passes. It was almost three hours before departure, but boarding the ferry had already begun, and after passing through passport control, we went up to the ship. I have already been on the Baltic ferries Silja and Scandlines, where you just pass through the covered gallery to the landing zone specified in the ticket, in the terminal St.Peters Line have to climb an open ladder, in our case, in the rain and strong wind. Immediately at the ramp of tourists waiting for another surprise - Luggage control, during which I confiscated the boiler - on board the use of electric heaters is prohibited. The rules stated that you cannot carry on board food and alcohol, but on the thermos, where it was a home roast, and a package of oatmeal is not attempted. The boiler was returned to me during the landing in Helsinki. Finding my cabin, I ate my home supplies and went to explore the ferry and survey the surroundings from its deck.
Excursion to Helsinki. Jan Sibelius monument, Church in the rock, Senate square (read more).